Ivan Esack wife murder trial jury retires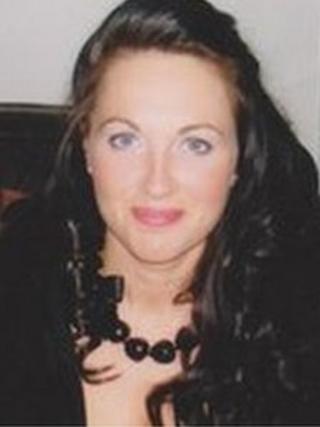 Jurors hearing the case of a former policeman accused of murdering his estranged wife in her Kent hair salon have retired to consider their verdict.
Ivan Esack, 38, of Ashford, admits manslaughter but denies murder on the grounds of diminished responsibility.
Maidstone Crown Court has heard Mr Esack stabbed 33-year-old Natalie Esack up to 11 times with such ferocity that the blade bent and the tip broke off.
The jury heard he could not deal with her starting a new relationship.
'Planned to kill himself'
The trial was told that the former Kent Police detective constable carried out the attack at Esack Hair and Beauty in Ashford High Street on 30 April and then threw the knife to the floor and said: "She deserved it, the bitch."
Jurors have also heard that in the period before the killing, he told Mrs Esack she was a "dead woman walking" and added "tick tock, tick tock".
It has been claimed that Mr Esack, of Rosewood Drive, had diminished responsibility at the time and was suffering from a recognised mental condition.
Mr Esack declined to give evidence in the trial but the court heard he claimed in a police interview he had intended to kill himself in front of Mrs Esack.