Ex-policeman Ivan Esack 'determined to kill' estranged wife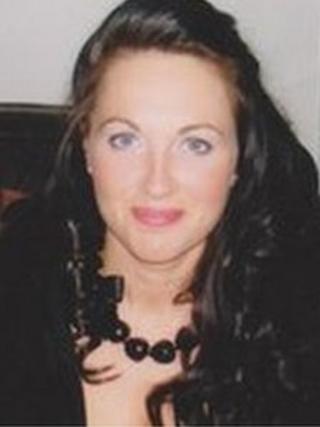 A former policeman who stabbed his estranged wife to death had a "cold-blooded determination" to kill her, a jury has been told.
Ivan Esack, 38, did not suffer from loss of control or diminished responsibility prosecutor Philip Bennetts told Maidstone Crown Court.
Mr Esack admits manslaughter but denies murdering Natalie Esack, 33, on grounds of diminished responsibility.
Hairdresser Mrs Esack was stabbed up to 11 times on 30 April 2012.
The attack, at her salon in High Street, Ashford, was so ferocious that the blade bent and the tip broke off.
In his closing speech, Mr Bennetts said the "violent and controlling" former Kent Police detective constable could not cope with his wife being with someone else.
Mrs Esack had started a new relationship with Justin Khadaroo after the couple's six-year marriage broke up.
Abusive calls
Mr Bennetts said the issue was whether the offence of murder should be reduced to manslaughter either because the defendant lost self-control or was suffering from diminished responsibility.
"The prosecution submits in this case that this defendant is guilty of the murder of Natalie," he said.
Mr Bennetts said jurors should draw their own conclusions about why Mr Esack, an aspiring football agent, declined to give evidence.
He also reminded them about a series of abusive calls and text messages Mr Esack sent his wife in the lead-up to the killing, including some the day before her death.
After the attack, Mr Esack, of Rosewood Avenue, Ashford, was said to have told officers: "She drove me to it. I'm not a violent person but she drove me to it."
Mental condition
Defence counsel Oliver Saxby urged jurors to look at whether there had been a worsening of Mr Esack's personality disorder before the killing.
He pointed to Mr Esack's claims that he wanted to be Prime Minister and mixed in important circles in the footballing world.
Jurors were also reminded of expert evidence that a narcissistic personality was a recognised mental condition, with sufferers exhibiting lack of empathy.
"It isn't just the fact that he killed Natalie, it's how he did it," said Mr Saxby.
The trial continues.