Referendum into Ashford housing plans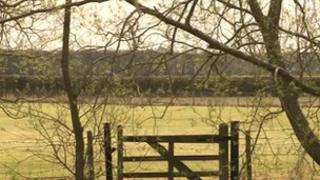 Residents have voted in a referendum against plans for almost 6,000 new homes on the outskirts of a Kent town.
Ashford Borough Council published plans for the 5,750 homes to be built on about 1,000 acres of land between Great Chart and Chilmington Green.
Almost 85% of the the 814 who voted were against the development. Of the 2,427 ballot papers issued to residents, 33% were returned.
The council said it would create 1,000 jobs over the next 25 years.
A spokeswoman for the organisers of the referendum said: "This is the first time residents have been asked whether or not they want this massive scheme to go ahead.
"There can now be no doubt that residents strongly oppose this development and do not want it to go ahead."
The Association of Electoral Administrators which conducted the referendum said the vote had no legal standing and was "a measure of public opinion only".
The proposed development includes four new schools, health services and shops.
In June, protesters against the plans handed in an 8,000 signature petition to Downing Street.
A hearing into the plans will take place in January, the council said.