Medway Council staff 'could be sacked' in pay row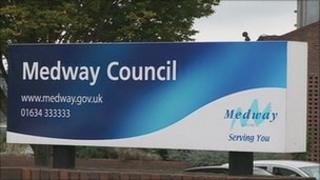 About 6,000 Medway Council workers could be sacked and offered their jobs back under plans to opt out of a national pay scheme.
The Conservative council said implementing a 1% national pay award would cost £900,000 in the next financial year.
Instead, it wants a local pay scheme.
Labour councillor Paul Godwin said: "By continually threatening staff jobs cuts and freezing their pay, productivity will be reduced."
Alan Jarrett, member for finance, said: "Our offer is to retain all the terms and conditions, with the exception of pay, for the next three years. As and when we can afford to increase pay, we will.
"In three years time we will have had a local election and a general election and who knows what position the country will be in."
Following a 90-day consultation period, the council said it could terminate employees current contacts and issue new terms and conditions.