Gordon Henderson leaves Twitter over same-sex marriage stance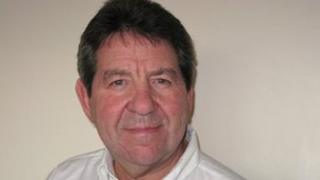 A Kent MP who has spoken out against the government's decision to redefine marriage for same-sex couples has closed down his Twitter account.
Gordon Henderson is one of 58 MPs who signed a letter telling the coalition it had no power to alter the meaning.
Plans to allow same-sex marriages are due to be introduced in 2015.
The Conservative MP for Sittingbourne and Sheppey said he closed his Twitter account as it was impossible to hold a "meaningful" debate on the issue.
He denied it had been because of the number of critical comments he had received.
"It is simply impossible to respond to those criticisms, or, to hold a meaningful debate, using just 140 characters," Mr Henderson said.