Margate in Rough Guide 'top 10 destinations'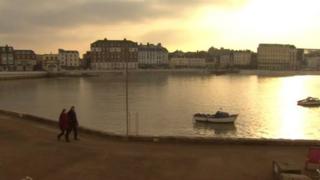 A Kent seaside town has been listed as one of the top 10 destinations in the world in a travel guide.
Margate appears with Iceland, Puerto Rico and the World Heritage site of Dubrovnik in Croatia in the new Rough Guide listing.
The guide says the town offers cute cafes, vintage shops and the new Turner Contemporary gallery.
Wayne Hemmingway was recently announced as the new designer of a £10m heritage park on the Dreamland theme park site.
Rachel Mills, editor of the Rough Guide said: "It's a really exciting time. There's a lot going on and the local community are really getting behind everything.
"Every time you go down [to Margate] something new is happening, another little boutique, another little cafe or restaurant, so that's why it's particularly great at the moment."
'Portas pilot'
In October, retail guru Mary Portas opened two new shops as part of her campaign to help regenerate Margate.
Over one-third of the seaside town's shops are empty.
Margate is one of 27 "Portas pilot" areas to receive part of a £1.2m pot of government cash to rejuvenate their high streets.
Thanet council estimates 750,000 people have visited the Turner Contemporary, with a third of them staying overnight stay in the town.
Victoria Pomery, the director of the gallery, said: "Turner Contemporary has really changed people's attitudes.
"A lot has happened generally around regeneration and culture has been the real driver for what's happened here."