Anti-corruption inquiry into Kent Police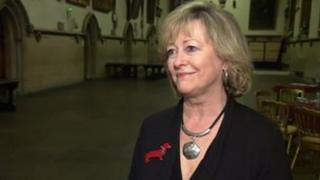 An independent examination into how Kent Police records and investigates crime is being carried out as part of an anti-corruption inquiry.
It comes after five officers were arrested in Maidstone over claims of "administrative irregularities" in the way prisoners had been dealt with.
The investigation will be carried out by Her Majesty's Inspectorate of Constabulary.
It is due to be completed by the end of January,
The arrested officers were accused of convincing suspects to admit to offences they had not carried out in order to meet targets. They were later released on bail.
The case was referred to the Independent Police Complaints Commission.
Kent's Police and Crime Commissioner Ann Barnes said: "The recent investigations and arrests of serving police officers in Maidstone have caused concern, but I remain totally convinced that the overwhelming majority of officers and staff are of the highest possible integrity.
"However, as the Police and Crime Commissioner for Kent I have a duty to hold the force to account on behalf of local people.
"It is in the interests of the Chief Constable and everyone involved in policing that an investigation is carried out to bottom out this issue once and for all."
The findings of the investigation will be presented at a meeting open to the public, Ms Barnes' office said.