Referendum into plans for 6,000 new homes in Ashford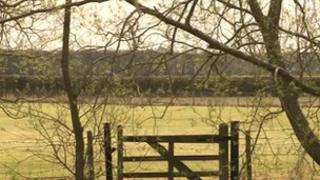 A referendum is being organised by residents opposed to plans for almost 6,000 new homes in a Kent town.
Ashford Borough Council has published plans for the 5,750 homes to be built on about 1,000 acres of land between Great Chart and Chilmington Green.
Residents have paid for the referendum and about 4,000 households in the area are receiving papers asking them to vote yes or no to the development.
The council said it would create 1,000 jobs over the next 25 years.
In June, protesters against the plans handed in an 8,000 signature petition to Downing Street.
Ralph Carpenter, who is against the plans, said: "We think it's unnecessary, and the vast majority of local people don't want it.
"In the current economic climate, it's certainly unaffordable."
The proposed development includes four new schools, health services and shops.
A hearing into the plans will take place in January, the council said.