Maidstone MP Helen Grant's husband quits over sick pay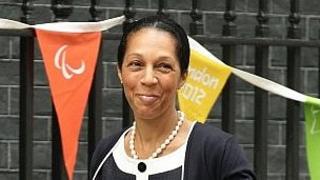 The husband of the Equalities Minister has quit after putting his wife in an "embarrassing position" over contracts.
Simon Grant was employed by Maidstone MP Helen Grant on a permanent contract while other staff had temporary ones.
Their contracts were wrongly changed to reduce their sick pay provision from six months to two weeks but his remained unaltered.
The discrepancy was discovered in August but Mr Grant said he failed to tell his wife about it for two months.
'Genuine oversight'
In a statement, he said: "Failing to tell my wife about the discrepancy when it was discovered in August was an error of judgment which has put her in an embarrassing position through no fault of her own.
"I have gained nothing from the discrepancy itself which was a genuine oversight."
Mrs Grant told BBC South East she was unaware her husband, who was her senior assistant, had a different contract to her other staff.
A spokeswoman for the MP said: "The standard sick pay clause in Mr Grant's permanent contract was not amended - this was the case through oversight on his part rather than design.
"Mr Grant told Mrs Grant about the difference in sick pay provisions in his contract in early November, and offered his resignation on 9th November, which was accepted."
She said his employment agreement, which began in November 2010, was created using a permanent contract template from the Independent Parliamentary Standards Authority (Ipsa) and not the template used for her other staff.