Scottish teachers 'head-hunted' for Kent schools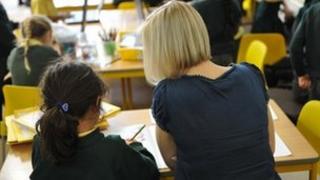 Teachers from Scotland are being "head-hunted" to work in schools in Kent.
Kent County Council has begun an online recruitment campaign to encourage teachers to consider relocating to the South East.
The council said the campaign was UK-wide, but Scottish teachers were among the country's "greatest exports".
About 14,000 teachers are employed in Kent, with 300,000 students in 600 schools. In September 2011 there were 1,600 vacancies for teachers.
The local authority has a shortage of male teachers, with primary schools having 16,190 women staff members compared to 1,521 men.
Andrew Wilkinson, from TMP Worldwide which is running the campaign, said: "We want qualified teachers from all over the UK to consider the benefits of relocating to Kent.
"The garden of England offers career progression and a variety of opportunities from working at smaller village primaries to diverse urban secondary schools."