Canterbury Westgate Towers consultation sees 1,200 responses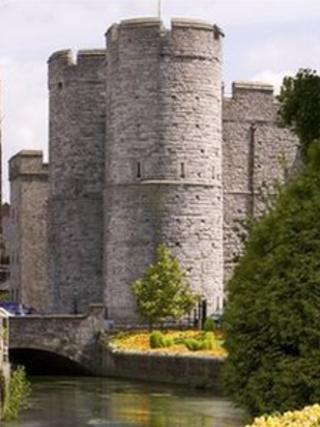 More than 1,200 responses have been registered during the consultation into a controversial traffic scheme in Kent amid calls for it to be scrapped.
A 12-month trial banning traffic in Canterbury from passing through the Westgate Towers began in March.
Traders and residents claim it has increased congestion and damaged trade.
Canterbury City Council said a full assessment would be made at the end of the pilot scheme, taking into account the consultation.
The traffic ban was designed to protect the medieval gateway and improve air quality in the area.
It involves major changes to the road layout in the St Dunstan's area and the pedestrianisation of the Grade I listed Westgate Towers.
Thousands of people have already signed a petition calling for the scheme to be scrapped.