Sports club jobs on Pfizer site at Sandwich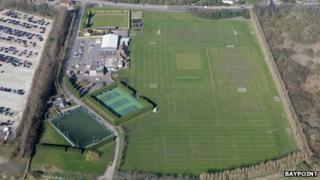 A new sports club on the former Pfizer site in Kent will create 120 jobs in the next few years, new owners say.
Thanet businessman, Tony Harrison, bought the 17-acre site when the pharmaceutical company announced its departure from Sandwich.
The sports club currently employs 20 people and will take on a further 100 staff in the next two or three years.
Pfizer said it was closing Discovery Park in February 2011, leading to the loss of 1,500 jobs.
The Baypoint club has indoor and outdoor football pitches, tennis and squash courts and a gym, and is on the site of the former Pfizer social club.
Baypoint, said it had already created 20 jobs at the site.
"A planned £6m phase two development in two to three years' time is set to create at least 100 more," a spokeswoman said.
Mr Harrison said: "This a real phoenix from the ashes story.
"The departure of Pfizer and the loss of jobs devastated this part of Kent.
"There's a real swell of support across East Kent for what we're doing here."