New station lifts open in time for Paralympics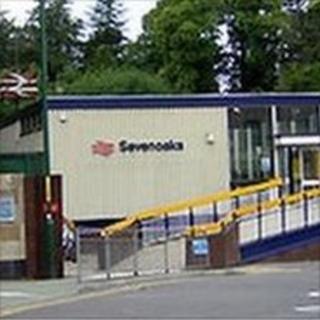 New lifts at a Kent railway station closest to a Paralympic Games venue have been opened to the public.
Swanley station is the nearest to Brands Hatch which will host the Games' cycling event in September.
The station was due to have been the official transport hub for the cycle road races and time trials.
However, in January doubts over whether the lifts would be ready led organisers to announce Sevenoaks, which is further away, as the preferred station.
Fiona Taylor, from Network Rail, said: "The lifts will make a big difference during the games as well as to the daily travel experience of thousands of passengers."
The Paralympic Games begin on 29 August with the 32 Paralympic road cycling races and trials taking place between 5 and 8 September.
Speaking in January, an Olympic Delivery Authority spokesman said the decision to use Sevenoaks station as the route for spectators to reach the road cycling venue would "enable them to benefit from existing step-free access and excellent transport links".
"Swanley station was originally the preferred London 2012 option, but this depended on accelerated lift works being completed prior to the Paralympic Games against a very tight timescale," he said.