Tunbridge Wells Borough Council buys CCTV camera car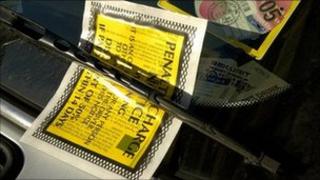 A CCTV camera car will be monitoring traffic in part of Kent from July.
Tunbridge Wells Borough Council (TWBC) is buying the car which costs on average £40,000.
The council estimates that fines for traffic offences recorded by the vehicle will pay for its cost within a year of its purchase.
Critics say CCTV cars unnecessarily record the details of motorists who have not done anything wrong.
Emma Carr, from Big Brother Watch, said: "We've got to look very carefully into why we're collecting these registration numbers and what we're going to do with them."
The council said road safety was its priority.
David Candlin, from the council, said: "We view the car as a deterrent.
"There is always going to be somebody who contravenes the traffic regulations.
"We would expect the car to probably pay for itself within a year."
During the council's trial of the car last year 101 motorists were filmed driving along a restricted bus lane in one hour.