Kent primary school admissions 'show planning failure'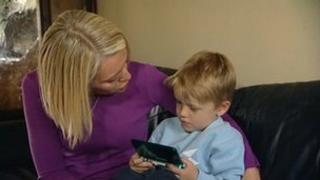 More than 800 Kent pupils have been denied places at their three preferred primary schools, leading to claims the county council failed to plan ahead.
Kent County Council (KCC) figures showed 818 pupils missed out, with the highest numbers in Maidstone, Sevenoaks, Thanet and Tunbridge Wells.
Schools expert Peter Read said KCC had failed to plan ahead. He said urban areas of Kent had been worst hit.
KCC said it had and would continue to make more reception places available.
Alex King, of Tunbridge Wells, whose four-year-old daughter is due to start school this September, is rejecting her child's allocated place at Sherwood Park Community Primary School this Thursday - the deadline for families to go back on the waiting list.
She is still hoping her child will be allocated a place at St. John's (0.8 miles from her home), Claremont (0.8 miles away) or Bishops Down (0.9 miles away), the three schools she chose.
Mrs King said: "KCC have fulfilled their legal requirement but they haven't fulfilled their moral requirement. What they are not looking at is the way that the town works, and where children are being bussed to and commuted to."
She said KCC should have built another primary school.
Mother 'offered taxi'
Mrs King said she rejected a place at Sherwood Park after reading the latest Ofsted report, which highlighted attendance issues, concerns about below-average academic attainment, the news that the current head teacher was leaving, and the 1.1-mile walk to the school.
Mr Read, an independent education advisor, also said Sherwood was one of the bottom nine schools in Kent in terms of repeated poor Key Stage 2 results over four years, and was being taken over by an as-yet-unnamed academy group.
He said: "I think parental choice has lost its meaning for many parents because of failure to provide sufficient places in good schools."
Mr Read said KCC was "losing control of key primaries" and added that the number of children who had been allocated a school they had not chosen had risen by 45% over two years, from 564 to 818.
He said the education authority should look at data that was available four years ago and "plan properly".
Councillor Mike Whiting, KCC's cabinet member for education, learning and skills, said school place forecasts were reviewed regularly, and the council expected that increased demand had now peaked in some districts.
Sarah Fillery, of Weavering, Maidstone, said she was among a group of 14 local parents who did not get their top three choices.
She said: "KCC knew that in 2007/08 there was an extremely high birth rate. We are all trying to squeeze into three local schools. They just haven't got enough places."
'Build more schools'
The mother-of four said she had two children of primary school age who could now not attend the same school, with the result that KCC had offered a taxi for her four-year-old - a suggestion she felt was unacceptable.
She said parents in Maidstone also wanted another school to be built.
Mr Whiting said: "As with the rest of England, the birth rate in Kent has risen significantly in recent years. We have and will continue to make more school places available in reception classes.
"As much as we would love to offer every family their first preference, there is a balance to find between catering for population and popularity.
"While it would be the wish of parents to expand popular schools, we have to consider factors such as the capacity of the school site and the knock-on effect to neighbouring schools."
He said KCC would be consulting shortly on school place demand and would be working to find the right solutions for Kent in the short and longer term.
KCC said 16,294 applications were received across the county and nearly 95% had been offered a place at one of their choices, which the education authority described as "excellent outcomes". About 85% of people who applied got their first choice.
The council also said Sherwood Park had made significant improvements. Last year, inspectors found attendance had significantly increased, improvements in the Early Years Foundation Stage had been "dramatic", pupils were attentive and well-focused, and lessons were "well-organised with clear learning objectives and success criteria".
KCC said Sherwood Park's head teacher would be retiring in August after 25 years' service, and Sherwood would then become part of a small group of schools that had been successful in moving schools to outstanding.