Kent's Lounge on the Farm festival secures licence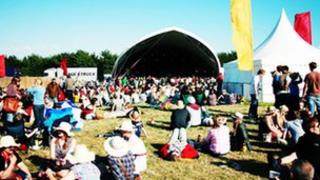 One of Kent's largest music festivals will go ahead this summer after organisers satisfied the council they had met the concerns of residents.
Canterbury City Council removed Lounge on the Farm's permanent licence after last year's event prompted complaints about noise, traffic and safety.
The authority has now agreed this year's event can go ahead following talks with the organisers.
The event takes place at Merton Farm in the first week of July.
It has been running for six years and has grown from 1,000 to 10,000 people in that time.
Last year saw performances by Ellie Goulding, Example, The Streets, Katy B and The Vaccines.
Councillor Andrew Cook said: "Last year's Lounge on the Farm didn't quite go to plan and grew to a much larger festival than it had previously been and probably caught the organisers on the hop."
Festival director Gus Corcoran said: "There were a number of problems with traffic and security but we've addressed all these problems through planning.
"We're confident that the plans we've got in place this year will see a reduction in the disruption of traffic and a massive increase in the security of the event."