Kent Police 'spinning' jobs announcement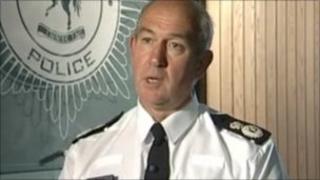 Kent Police has been accused of "spinning" an announcement that it is to take on 44 new officers.
The force said it was "upbeat" about starting the new financial year with savings of up to £1.5m a year following the Winsor review of police pay.
It said it recruited 20 new officers earlier this year and would take on more in the autumn.
But the Police Federation said the announcement came as the force was in the middle of cutting 500 other jobs.
"The claim that we will be able to start increasing officer numbers in Kent again is nothing more than spin," said Ian Pointon, chairman of the Kent branch.
'Insensitive to officers'
Kent Police began the four-year process of cutting 500 police officers and 1,000 civilian support staff in 2010 to make 20% savings of £53m.
Changes to police allowances and a suspension of some pay rises, recommended in the Winsor review, came into operation on 1 April.
Mr Pointon said the changes involved cuts to pay.
"It is insensitive to officers who have lost pay to say that we are going to employ new officers with that money," he said.
"I don't think those people who are losing their jobs see the future as upbeat."
Chief Constable Ian Learmonth said some existing police officers were losing cash but the money would benefit the organisation as a whole.
"The best way for me to use that is to start recruiting again," he said.
"When we start recruiting at the end of the year we will have hundreds of people for every vacancy that comes up."
He said most of the officers leaving were at the end of their 30-year police careers and any redundancies were among civilian staff.