WWII radar station RAF Dunkirk sold at auction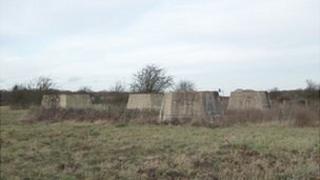 A former Kent radar station which was used to help defend Britain during World War II has been sold at auction.
RAF Dunkirk, near Faversham, was built after 1937 to provide long range early warning for the Thames Estuary and the south eastern approaches to London.
The station is spread over 26 acres and is a listed Scheduled Monument.
The site, which includes a transmitter block, pillboxes, a radar tower base and an underground transmitter room, sold for £158,000.