Medway Council staff details put online in 'data breach'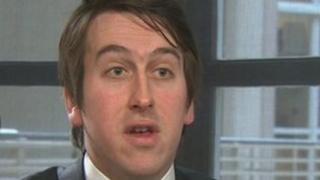 The personal data of hundreds of town hall workers was posted online in an "unacceptable data breach", a local authority has said.
Medway Council said it had ended its contract with a firm called Diagnostic Health Solutions (DHS), which was employed to monitor absenteeism.
DHS said it had been the victim of data theft and the firm has handed a dossier of evidence to police.
The City of London Police are considering whether to investigate.
'No isolated incident'
The data included the names, gender, date of birth, contract start dates and working hours of 750 employees in the regeneration, community and culture department.
A council spokesman said: "We have assured employees that it did not include any data on people's bank details or other sensitive information.
"The council has written to the firm to terminate the contract with immediate effect following this unacceptable data breach."
DHS said none of its employees had been involved and the website had been taken down within two hours.
A spokesman said the firm had done everything in its power to protect the data and the Information Commissioner's Office had agreed its steps had been sufficient.
Nick Pickles, of the campaign group Big Brother Watch, said it was not an isolated incident and people should be asking whether local authorities can be trusted to protect confidential information.