Medway Council's adult social care changes to be debated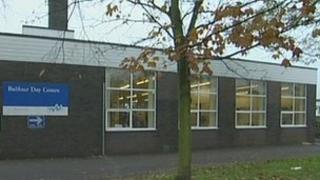 Plans to close an adult day care centre and privatise three residential care homes in Kent are to be discussed at a series of public meetings.
Medway Council has laid out proposals for cutting £2.1m from its adult social care budget.
The council also proposes to extend means testing to everyone who uses its adult social care services to bring in £1m additional income.
The authority said fewer people were using traditional care provision.
Extend means testing
The three homes the council would like to privatise are Nelson Court Care Home in Chatham, Robert Bean Lodge in Rochester and Platters Farm Lodge in Rainham.
A meeting on the proposals for the residential care homes is being held at 18:00 GMT on Wednesday at the St George's Centre in Chatham.
Plans to extend means testing will be debated at The Corn Exchange in Rochester at 18:00 GMT on 24 January.
The closure of the Balfour Centre be discussed at the St George's Centre on 31 January.