Spelling errors on Pembury War Memorial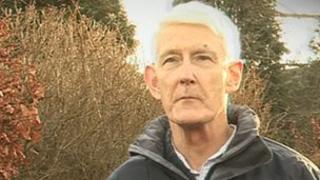 The names of soldiers who lost their lives in the two world wars have been misspelled on a Kent war memorial, a local historian has discovered.
Richard Snow said eight out of the 67 names on the Pembury War Memorial in Pembury Road were inaccurate.
He discovered the mistakes when researching the lives of some of the soldiers named on the memorial.
Pembury Parish Council said it had not been aware of the mistakes and would look at rectifying them.
Mr Snow said the plaque was erected at some point after World War II but it is not clear when or by whom.
"I have been researching the names on the war memorial for about a year and we found a number of anomalies," he said.
"If you look at the Commonwealth War Graves Commission website, some of the spellings don't agree with what we found here.
"I was terribly surprised and also concerned about the families."
Through an appeal in a magazine, Mr Snow found a descendant of one of the men whose name has been misspelled.
Rodney Pilbeam's father, John Pilbeam, was killed on the beaches of Dunkirk in 1940 while serving with the Royal Sussex Regiment.
His name is spelled 'Philbeam' on the memorial.
Mr Pilbeam said: "When my mother was alive, we would bring her over to put a poppy on the memorial on Remembrance Day.
"She noticed it was spelled wrong and was quite upset about it."
Pembury Parish Council said the errors had only recently been brought to its attention and it would examine what could be done.
Mr Snow said it was important to correct the names of those who have lost their lives fighting for their country.
He said: "I also want to find out if there is anybody who is not on there who should be."