Jeremy Clarkson offered Sheppey tour after caravan comments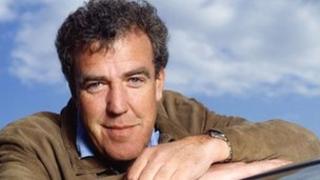 Jeremy Clarkson has been offered a personal tour of the Isle of Sheppey by its MP after the presenter suggested the island was one big caravan site.
In the latest issue of Top Gear magazine, he also said Kent was full of immigrants who had travelled from the Sangatte refugee camp in Calais.
Conservative MP Gordon Henderson said he would personally show the presenter the other sights Sheppey had to offer.
Publishers BBC Worldwide said the comments were "tongue-in-cheek".
'Clarkson being Clarkson'
In the article about driving to the Isle of Sheppey in east Kent, the Top Gear host wrote: "Mostly, the Isle of Sheppey is a caravan site.
"There are thousands of thousands of mobile homes, all of which I suspect belong to former London cabbies, the only people on Earth with the knowledge to get there before it's time to turn round and come home again."
He then adds: "And what of the locals?
"Well, they tend to be the sort of people who arrived in England in the back of a refrigerated truck or clinging to the underside of a Eurostar train."
Mr Henderson, who is MP for Sittingbourne and Sheppey, said: "Jeremy Clarkson is just being Jeremy Clarkson. I understand that he has said that Sheppey is a massive caravan park.
"Well he's quite right in many ways. We have got lots of caravans and that is one of its attractions and I wish more people would come down and use the caravans.
"Perhaps Jeremy would actually like to come down to Sheppey sometime. I'll take him round and show him some of the camps and show him some of the other sights that we've got on Sheppey."
Clarkson's comments about immigrants, have been criticised by Ben Bano, of the refugee group Seeking Sanctuary.
He said: "I think somebody needs to remind Jeremy Clarkson that these sorts of comments are unhelpful and offensive.
"People seeking sanctuary have often had to resort to desperate means in the past and indeed quite a few have died in the attempts."
'Out of context'
About 31,000 people complained to the BBC over Clarkson's comments in November on BBC's The One Show.
The Top Gear host said striking public sector workers should be "executed in front of their families".
A spokesman for BBC Worldwide, responding to his latest remarks, said: "Jeremy's comments have been taken out of context.
"Regular readers of his column in Top Gear magazine are well used to his irreverent, tongue-in-cheek musings on what he sees as motoring infrastructure issues around the country.
"I'd add that it's fairly safe to assume Jeremy doesn't really think that the entire population of Kent is made up of illegal immigrants."