Italian 'Scotch whisky' seized in Medway towns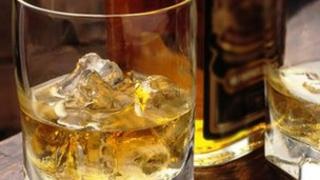 Nearly 200 bottles of bogus Scotch whisky, which the label states were made in Italy, are being tested to see if they contain harmful ingredients.
A total of 180 bottles of "Granton Scotch Whisky" were seized by Medway Trading Standards and customs officers.
The Scotch Whisky Act 1988 makes it unlawful to apply the term Scotch whisky to products that have not been produced in Scotland.
People in the Medway towns have been warned not to drink any of the product.
Councillor Mike O'Brien said: "It is essential in this case that we get the alert out to local residents over this product to ensure that no one suffers any adverse effects over the festive period from consuming this bogus product."
Medway Council said trading standards officers were working with staff at the Scotch Whisky Association and had sent samples for analysis to discover if the whisky contained any harmful ingredients.
The authority said it was unable to identify where the whisky was seized as its investigation was ongoing and "the wholesaler may face prosecution".