Kent poets help disaster zones with WordAid anthology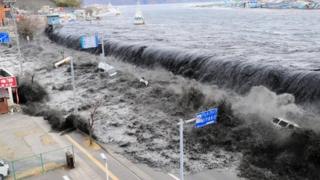 A poetry collection being sold in aid of a charity that helps communities in need raised nearly £2,000 in its first week.
Not Only the Dark was edited by Kent poets Jo Field and Nicky Gould and launched at the University of Kent.
Within a week, the anthology published by WordAid had raised £1,900.
Funds are going to ShelterBox which helps communities such as those hit by the Turkish earthquake, the flooding in Thailand and the drought in Somalia.
WordAid, a poetry collective formed by a group of Kent poets, is dedicated to fund-raising for charity.
'Good way to help'
Not Only The Dark is WordAid's fifth book - charities already helped by the poets include the Juvenile Diabetes Research Foundation, Dementia UK, and Children in Need.
Ms Field said: "After the tsunami hit Japan in March we felt our next venture should be in aid of the survivors of similarly devastating disasters.
"We chose ShelterBox because the idea of sending boxes of aid quickly and efficiently wherever they were needed seemed a good way of helping."
And Ms Gould said: "We were amazed by the support we received and by how many poets were prepared to donate their work for free."
She said nearly 500 poems were submitted by poets and writers across the county out of which 160 were selected.
Ms Gould added: "We also invited one or two well-known names to contribute."
By Christmas Eve, the anthology had raised £2,200 and books had been ordered from all over the world, she said.
ShelterBox, based in Cornwall, distributes boxes packed with emergency equipment.
The boxes are adapted to the needs of the communities involved, but generally include a tent, blankets and ground sheets, mosquito nets and a water purification system, and tools such as a hammer or axe and a stove with pans and utensils.