Clive Hart elected as Labour leader for Thanet council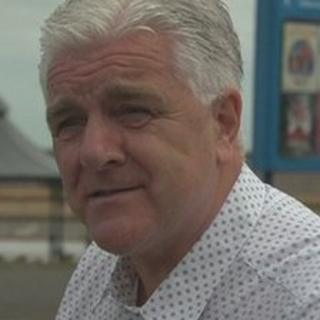 Thanet Council has a Labour leader after Conservative leader Robert Bayford was removed in a narrow vote.
Clive Hart was elected by 28 votes to 26, with one abstention, at Thursday night's council meeting.
Thanet became a hung council after the May local elections, with 27 Tories, 26 Labour and three Independents.
However, the recent resignation of a Conservative councillor to join the Independents prompted a motion from Mr Hart to remove the Conservative leader.
Thanet is now the second council in Kent with a Labour leader.
Gravesham became a Labour council following the local elections.