Bowles Lodge care home closes despite legal challenge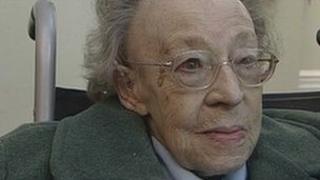 A Kent care home at the centre of a legal bid from one of its residents has closed as part of cost-cutting measures approved earlier this year.
Vera Waylor, 90, who is registered blind, had lived at the council-run Bowles Lodge, in Hawkhurst, until she was admitted to hospital in October.
She wanted to return and took her case to the High Court, but the judge ruled a nursing home should be found for her.
Kent County Council said it wanted to find a home suitable for Mrs Waylor.
She is also deaf, and suffers from depression, osteoporosis and heart failure.
Earlier in the year she said she wanted to stay at Bowles Lodge until she died.
A council spokesman said: "We will continue to try to engage the family in deciding the best option for her... we have been working to do that for quite some time."
He added that the council was "trying to find a solution".