Kent Police assist family of ex-marine Carl Davies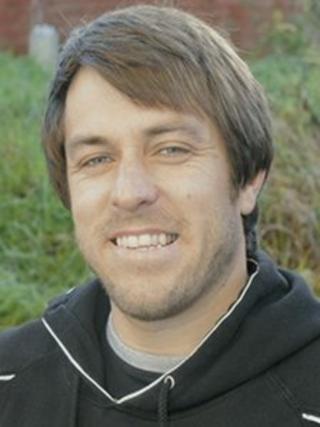 A Kent Police officer is assisting the family of a former Royal Marine thought to have been murdered on an Indian Ocean island.
Carl Davies, 33, a former teacher from Kent, was discovered at the bottom of a ravine in Reunion Island on 9 November.
It was initially believed to have been an accident but a murder investigation was started on Thursday.
Mr Davies' father Andrew has previously complained of a "lack of co-operation" from the island's authorities.
Police on Reunion island have declined to comment about their investigation.
Det Insp Gavin Moss, of Kent Police, said: "As a result of contact from the Foreign and Commonwealth Office on Friday 18th November 2011, a family liaison officer from the Kent and Essex Police Serious Crime Directorate has been deployed to assist a family within the Harrietsham area of Maidstone.
"This follows a report being received of a death on Reunion Island in the Indian Ocean.
"The circumstances of the death are being investigated by the Reunion Island authorities. Kent Police has no jurisdiction in the region and is therefore not conducting an investigation."
On Tuesday Saint-Denis prosecutor Richard Bometon said a second post-mortem examination would be carried out.
The first test revealed Mr Davies, from Maidstone, had been beaten and possibly sexually assaulted.
The second post-mortem examination is expected to take place by the beginning of next week.
It is believed Mr Davies arrived on the French governed island on 7 November.
His body was discovered two days later and a murder investigation started on 19 November.
He is believed to have been working as a marine security contractor at the time of his death.
The Foreign and Commonwealth Office is providing consular assistance to his family.