More tests after island death of ex-marine Carl Davies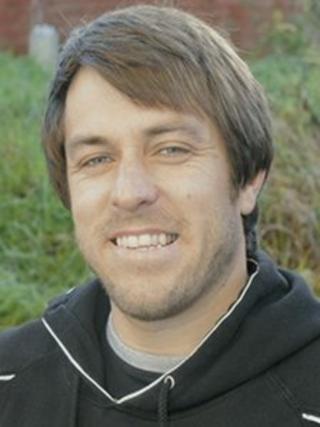 A second post-mortem test is to be carried out on the body of a former Royal Marine thought to have been murdered on an Indian Ocean island.
Carl Davies, 33, an ex-teacher from Kent, was discovered at the bottom of a ravine at Reunion Island on 9 November.
It was initially believed to have been an accident, but on Thursday the British Consulate in Paris was told a murder investigation had been started.
The first test revealed he had been beaten and possibly sexually assaulted.
Saint-Denis prosecutor Richard Bometon said doctors had found suspicious traces that suggested Mr Davies, from Maidstone, may have been raped before he was killed.
'Devastating news'
The second post-mortem examination is expected to take place by the beginning of next week.
It is believed Mr Davies arrived on the French governed island on 7 November.
His body was discovered two days later and a murder investigation started on 19 November.
His father Andrew told the BBC he and his wife were "furious" at the "lack of co-operation" and "lack of information".
Police on the island have declined to comment about their investigation.
Mr Davies worked as a teacher at the Isle of Sheppey Academy until August. He is believed to have been working as a marine security contractor at the time of his death.
The academy's executive head Alan Klee said: "It's a double shock.
"We were just getting over the first piece of news and we're now having to come to terms with this last piece of news, which is pretty devastating for all of us.
"I think all my colleagues would say that he was a fine young man with a great future ahead of him and what's happened is nothing less than a tragedy."
Dozens of Chinese lanterns were released from Minster beach on Saturday as a tribute to Mr Davies.
A Foreign and Commonwealth Office spokesman said: "We can confirm the death of a British national on Reunion Island on November 9.
"Next of kin have been informed and we are providing consular assistance."