RSPCA seeks man who 'violently' swung cat in Ramsgate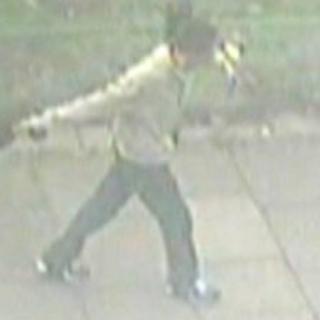 The RSPCA has appealed for help to trace a man caught on CCTV in Kent swinging a cat by its tail.
The man was recorded outside the Camden Arms pub in Ramsgate at 08:15 BST on 29 October.
Insp Caroline Doe, of the RSPCA, said she was shocked and appalled by the attack and was hoping someone would come forward to identify the man.
"This was a very violent, nasty attack. The cat would have gone through an enormous amount of stress and fear."
The cat, called Mowgli, was not injured in the incident.
Mowgli's owner, Michelle Buchannan, said: "I just don't understand the mentality of people that would do something that cruel."