Pembury hospital apologises for A&E delays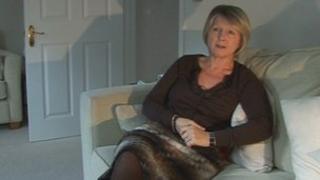 A recently opened £230m Kent hospital has apologised for long waiting times at its A&E department.
The Pembury Hospital, which opened in September, said 18% more patients had attended the unit over the past seven weeks than the same period in 2010.
Jane Agard, of Maidstone, had to wait more than 10 hours for emergency treatment at the unit on 27 October.
In September an 80-year-old woman with a broken hip was left untreated for five hours.
Ms Agard said she was told by doctors to go to the A&E department at Pembury hospital after suffering a post-operation infection.
She added: "Waiting 10 and a half hours to go to bed at 04.20 in the early hours of the morning is not really acceptable."
'Difficulties and delays'
Ms Agard said she also had to wait several hours to get her medication when she was discharged, which was "scandalous".
The hospital has had about 1,084 people attending the A&E unit on average each week since it opened, according to figures provided by the Maidstone and Tunbridge Wells NHS Trust.
For the same period in 2010 the department at the Kent and Sussex Hospital, in Tunbridge Wells, dealt with about 909 patients.
A spokesman for the trust said: "We are sorry that Mrs Agard experienced difficulties and delays during her admission and discharge.
"While the majority of patients are having a good experience, we are working hard on embedding new systems following the opening of the hospital that should make this more consistently the case.
"The hospital has seen an increase in A&E attendances along with other hospitals in the area and we are working hard to ensure all patients are seen as quickly as possible at times when demand is at its highest."
The spokesman for the trust said 92% of patients were seen within the national four hour A&E waiting time standard during October.
He added: "This is slightly below the national target of 95% and the trust expects this figure to improve as new systems and ways of working are embedded."