Kent council wins £50m Icelandic banks battle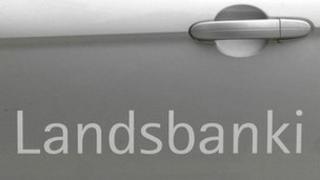 Kent County Council has said it expects to get back most of the £50m it invested in Icelandic banks following a victory in Iceland's Supreme Court.
The council had deposited £50m - more than any other public body in the UK - in three Icelandic banks which collapsed in 2008.
The court confirmed the council's status as a preferred creditor of two of the banks on Friday.
Councillor John Simmonds said he was delighted the waiting was over.
The £50m invested by the council represented £32m from its own reserves, £16m from Kent Pension Fund and £1m from Kent Fire & Rescue Authority.
The county council deposited £18m with Heritable, £17m with Landsbanki and £15m with Glitnir, all of which were forced out of business.
To date £11,086,000 has been recovered from Heritable and the council said it expected to recover 95% of its investment.
Following the Supreme Court judgement, the forecast recovery from Glitnir is now 100% and from Landsbanki 98%.
Under Icelandic law, preferred creditors should receive a full payout before any other creditors are paid.
'Real financial challenge'
The council said it expected very substantial payments within weeks.
"As we've maintained all along, [the council] will get most, if not all, of its deposits back," said Mr Simmonds.
"The return of these funds is very welcome at a time of real financial challenge for Kent."
The authority led negotiations on behalf of 123 UK local authorities which had deposits in Icelandic banks.
They include 10 London councils - Barnet, Brent, Bromley, Ealing, Enfield, Havering, Hillingdon, Newham, Sutton and Westminster - which were estimated to have deposited at least £139m between them.