Thanet CCTV monitoring hours cut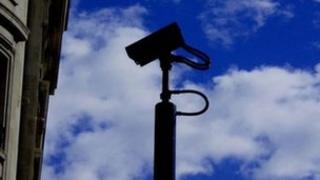 Staff will no longer monitor council-run CCTV centres in Thanet, Kent, throughout the night.
Thanet District Council said the cameras would be unmanned from 03:00 to 09:00 but would still be recording.
A spokesman for the hung council, which has a minority Tory administration, said there was less demand for the cameras during these hours.
The Labour group said the decision was "absolutely crazy" and added that thieves would have a "free-for-all".
'Important weapon'
The council said only 8% of crimes spotted by staff occurred between 03:00 and 09:00.
Additional resources would be made available during the busiest times on Friday and Saturday nights, it said.
Councillor Chris Wells, the Conservative in charge of community services, said the cameras would still be recording criminal activity.
He said: "If you go into a shop or an office, you commit a crime, somebody comes along afterwards, reviews the tape and identifies who you are."
He added: "I'm confident that if you put it into perspective, people will understand why we made the decision."
Labour councillor Iris Johnstone, shadow cabinet member for community services, said: "I think it's absolutely crazy.
"(The cameras) have been a very important weapon in fighting crime. I think every criminal in the area will know they have a free-for-all between 3 o'clock and 9 o'clock."