Kent businessman turns city map into global idea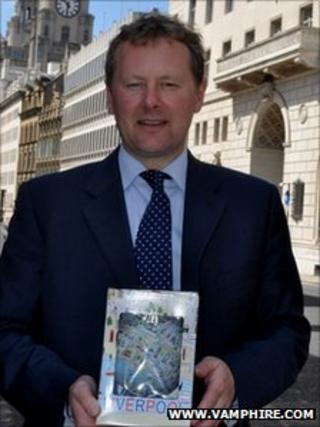 When was the last time you woke up with an idea that would change your life, allow you to travel the globe and potentially make some money?
In October 2008 it happened to 46-year-old David Sinclair, an accountant from Westerham.
His idea was to put a city map on to a globe. Something, he realised, had not been done before.
The result is the Globee and it is now selling in its thousands across the UK and around the world.
Entrepreneurship lecture
After exhibiting the Chinese-manufactured sphere at the New York International Gift Fair, a distributor told Mr Sinclair that it was the best gift product they had seen "in over a decade".
The Royal Collection at Buckingham Palace and the Houses of Parliament in London have all commissioned pieces for their gift shops.
The University of Oxford then asked him to make a globe showing its colleges and emblems.
But they went one stage further and want Mr Sinclair to give a lecture to undergraduates about entrepreneurship.
His future plans include creating a talking Globee, that could be on the market by the end of the year, and the development of a braille version.
The father-of-four sold two properties to allow him to invest £400,000 in the project.
He said despite the difficult economic climate his investment and hard work had now begun paying off.
"The accountant in me worries a great deal but the accountant in me also wants to say goodbye to accountancy," Mr Sinclair said.
"We'll do whatever we need to make this succeed."
Clio Davies, who works for a company that specialises in helping people turn their ideas into products, said it was important that would-be entrepreneurs sought as much information about the market place as possible.
Ms Davies said: "The first thing you really need to do is seek the right advice.
"There are a lot of things on the internet, on websites, that provide conflicting information, so try and see experts where possible.
"There is free information available through patent attorneys, through the British Library [and] through companies like ourselves [who] offer free assessments.
"Get that advice and also get a variety of opinions because not everyone is going to like your idea and you need to hear the criticism as well in order to build on that product and always always protect it."
Roderick Buchanan, of the British Museum, said all retailers looked for "something a bit different, something that not everyone is selling in the high street".
"It absolutely fitted the category for us which is what we are here for," he said.
"We want people to take a memento home and if it gets them talking about it and it also gets people to learn more about the objects they have seen that is great."