Romney Marsh watchtower opens for wildlife lovers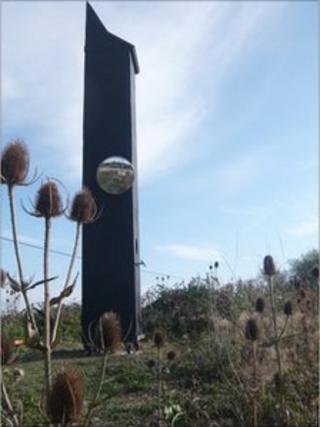 Lovers of English wildlife will be able to get a heightened view of Romney Marsh after the installation of a 15ft (4.5m) periscope.
The watchtower was created by artist Sharon Haward and combines the periscope with round convex mirrors.
It will be on site at the Romney Marsh visitor centre for the rest of October.
The area is famous for its great crested newts, red-eyed damselflies, tree sparrows and pink sea spurrey.
Ms Haward said she was inspired to build the periscope to give visitors a chance to look at the landscape in a different way.
"Before I built the periscope I didn't know what there was to see - I had to trust there was something," she said.
"Because the mirror is slightly distorted it gives a dreamlike quality to the view."