Brighton station development planning permission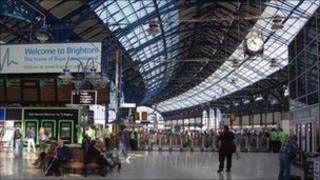 The last part of the Brighton Station development has been given planning permission to include a hotel, offices and homes.
Square Bay Properties was granted permission for a 94-room hotel, which will employ about 50 people.
There will be 147 homes including 53 properties aimed at people on the housing waiting list.
The development is designed to be low carbon, including an array of solar roof panels.
Under the plans, approved by Brighton and Hove City Council on Tuesday, the developers are required to contribute £337,000 to improvements to the station area.
There will be 50 car park spaces, and 200 cycle racks, as well as rooftop allotments.
The nine-hectare former railway goods yard has been developed in stages since the master plan was approved by the council in 2003.