Almost half of fostered children in Kent 'not from county'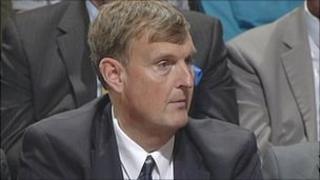 Almost half of the children in care and foster homes in Kent are from outside the county, according to council figures.
Kent County Council said there were 2,886 looked-after children, 1,357 of whom are from outside Kent.
The council's leader has now called for more powers to control where authorities place children in care.
Some head teachers in Thanet said they did not have the space to take in extra vulnerable children from other areas.
Paul Carter, the leader of the county council, said: "It's getting worse rather than better, we can do very little about it other than to put pressure on government to change the rules.
"We're speaking to Tim Lawton, the children's minister, about having more tools at our disposal to try and make sure other authorities place their own looked-after children nearer to their birth parents."
'Breaking point'
Some head teachers in Thanet, where the number of looked-after children from outside Kent has increased to 222 from 108 last year, said they could not cope with additional demand from outside the area.
Andy Somers, head teacher at Hartsdown Technology College in Margate, said: "We are stretched in order to [provide care] to our own Thanet looked-after children so adding to that with looked after children from other areas of Kent and from out of Kent just really pushes us to breaking point."
Paul Luxmore, the executive head teacher of two Thanet schools - Dane Court Grammar School in Broadstairs and King Ethelbert School in Birchington, said: "They need to be placed in areas that are not socially and economically deprived as Thanet is."