Wife calls for assisted suicide to be allowed in the UK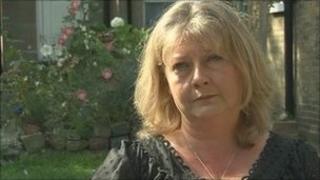 The wife of a Kent man who ended his life at the Dignitas facility is seeking a change in the law in the UK.
Tony Clements, 69, of Deal, who was diagnosed with Parkinson's disease in his 40s, died at the site in Switzerland on 25 August.
Michelle Clements called for a change in the law to allow assisted suicide in the UK, and said she did not regret the action her husband took.
Assisted suicide is illegal and carries a jail term of up to 14 years.
However, more than 100 Britons have gone to Dignitas in Switzerland to die and none of the relatives and friends involved in the cases have been prosecuted.
Mrs Clements, who was married to her husband, a retired Royal Engineer, for 29 years, said: "It isn't for everybody but if people want to do what my husband did it should be made easier for them to do it.
"Not easier as in I can make the decision and then have a doctor to give me an injection, not for that, but to have the process in place that they can go to a doctor and say this is what I want to do can you please help me to die."
'Protecting the vulnerable'
Mrs Clements said her husband had loved life but over the past six months his health had deteriorated dramatically and every day had become a struggle to survive.
"He was still the same kind lovely man but he couldn't hug me. He struggled but he could barely hold my hand, to hug me was hard work.
"He still had the same spark, he was still Tony but in this body, the body let him down completely."
Mrs Clements said he persuaded her to take him to Switzerland, and the journey gave them the chance to discuss things they would not be able to talk about if he had died suddenly.
She added: "We told each other we loved each other... he was so grateful, then he told me he adored me and he loved me and then he was gone."
Dr John Wiles, chairman of Care Not Killing, said he thought it was right that the law in the UK should remain unchanged.
"I think the law has to apply to everybody in society and we have to look at the law protecting the vulnerable and not look at it as helping the few people who currently go to Switzerland," he said.
"There's not a great demand and if you change the law you change it forever and change it for everybody."