Objections to Canterbury 'student village'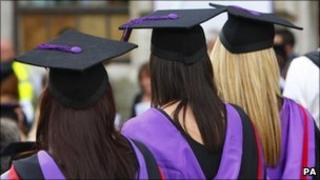 Residents in Canterbury have handed in an official objection to plans to build a "student village" in the city.
The University of Kent wants to build houses, flats, a hotel and conference centre on part of its campus.
The university hopes the £60m Chaucer Fields development will help ease the shortage of student accommodation.
"It is far too close to the residential community," said Terry Westgate, chairman of the St Michael's Road Area Residents' Association.
"The scale of the development is massive compared to the local housing."
No 'convincing case'
The planning application submitted to Canterbury City Council includes details of a 150-bedroom hotel and conference centre, accommodation for 762 students in seven detached buildings, and a two storey building housing support facilities, catering and study spaces.
The editor of the 100-page objection, Richard Norman, said that the university could build additional housing on other parts of the campus.
"What they haven't done is make a convincing case saying why they [the accommodation and hotel] have to go together."
The Unversity of Kent said it was "not issuing a response" to the objections at this time.
Canterbury City Council said there could be a delay in considering the proposal because it was so complex and controversial. But it will come before the planning committee in due course.