Domestic abuse charity to help male victims in Surrey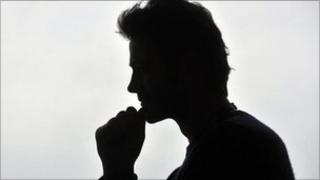 A domestic violence charity in Surrey has set up a new service to help male victims as well as women.
Your Sanctuary, formerly Surrey Women's Aid, is offering confidential helpline advice and one-to-one meetings to men who have been abused.
The charity said it was one of only about 20 services in England and Wales offering such services to men.
It said this compared to almost 4,000 services which are aimed at female victims of domestic violence.
One in six men suffer from domestic violence, according to the latest British Crime Survey figures.
Under-reported
Beverley Pass, the charity's chief executive, said she believed the problem was under-reported.
"We've had a long and strong history of providing services by women and for women and this service is about providing something by men and for men.
"It's about trying to get parity and trying to encourage those individuals to have the confidence to come forward and be supported."
The charity's helpline, mostly staffed by women volunteers, has always been open to everyone, but it has been promoting its services to men since the beginning of April.
Det Insp Adam Colwood, from Surrey Police, said that between March last year and April this year 4,500 domestic abuse cases had been reported, 23% of these by male victims.
He added: "Culturally it's difficult for them to report it. They are reluctant to confront the issues they are faced with.
"About 25% of the victims we talk to have been attacked between six and 20 times."
Your Sanctuary's 24-hour outreach service covers Surrey Heath, Woking and Runymede.