Traffic congestion monitored at North Farm retail park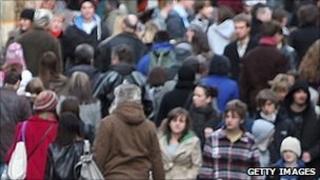 Traffic counts have been taking place at a busy retail park in Kent which is regularly gridlocked with shoppers.
The work has been focused on key junctions on the North Farm industrial estate, near Tunbridge Wells.
It is part of the North Farm Traffic Study, which is due to be completed by June when recommendations for solutions will be presented to council officials.
Traders have been calling for urgent action to ease traffic congestion amid fears customers are being driven away.
They say problems have escalated since John Lewis and Marks & Spencer opened flagship stores on the estate before Christmas.
Traffic problems on the already busy A21 north of the town have been magnified since the opening of the superstores.