Mother's pride over Sheppey crash victim's organ donation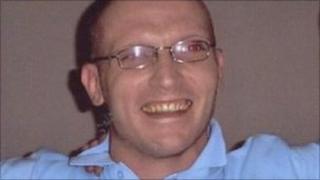 The mother of motorcycle crash victim has spoken of her pride after his organs were donated to help save other people's lives.
Brett Roberts, 32, died in hospital two days after an accident in Leysdown, Kent, in August last year.
His mother Lenore said: "It makes me proud to think his healthy body has helped others."
A coroner recorded a verdict of accidental death at an inquest on Wednesday.
At the time it was believed Mr Robert lost control of the bike before it crashed and was not wearing a helmet.
'Today is closure'
His motorbike was stolen from the crash scene and, despite appeals by Kent Police, it was never recovered.
Ms Roberts said: "Today is closure for me. Whilst I miss Brett every single day, I feel like I can move on.
"I'm disappointed that the bike he was riding at the time was never recovered but it won't bring him back."
Mr Roberts, who lived in London, has two brothers aged 18 and 22 and a sister aged 23.
He was visiting the Isle of Sheppey with his girlfriend at the time of the accident.