Government urged to press Pfizer to delay redundancies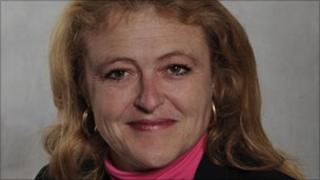 A Kent MP has urged the government to push drugs giant Pfizer to defer redundancies at its Sandwich plant to lessen the impact of the site closure.
Laura Sandys, the Tory MP for South Thanet, made the plea in a parliamentary debate on Monday.
She said despite the firm being in Kent for 60 years staff and the community were given 90 days of consultation.
In February, Pfizer announced the closure of the research and development facility, which employs 2,400 people.
Ms Sandys asked science minister David Willetts to push Pfizer to defer redundancies to "enable staff to explore the possibility of business start-ups".
'Improving transport links'
She said a delay would allow potential investors to come forward and lessen the impact of the closure on east Kent.
Ms Sandys also urged Mr Willetts to back the creation of a life science centre at the site and to engage in discussions about improving transport links to the facility.
In February, Senior Vice President Ruth McKernan of Pfizer said the facility was no longer viable.
She said it was impossible to say how many of the 2,400 people at Sandwich would be redeployed.
The government has set up a task force to find an "ambitious solution" to minimise the impact of the plant's closure on the local area.
The University of Kent has already expressed interest in using some of the Pfizer facilities.