Ashford man sentenced for killing partner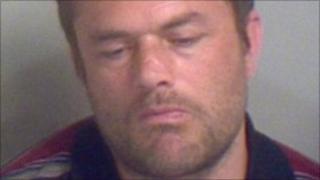 A 42-year-old man who admitted killing his partner in Ashford has been jailed for six years.
Susie Smith, 50, also known as Susie Beaney, was found attacked in an alleyway in April last year. She died later in hospital.
Steven Brooker, of Godfrey Walk, Ashford, was cleared of murder at Maidstone Crown Court but had admitted the lesser charge of manslaughter.
Kent Police said Ms Smith had suffered domestic abuse.
Witnesses had heard Brooker swearing at Ms Smith, his partner of three years, prior to the attack.
'Best friend'
Det Chief Insp Lee Whitehead, of Kent and Essex Crime Directorate, said: " Susie Smith endured a violent relationship, which ultimately resulted in her death.
Ms Smith had six children and 18 grandchildren.
Her daughter, Emily Rubin, said: " To me she was my very best friend as well as being my mum.
"My life will never be the same without her here with me."
During his trial, on 16 November, the Crown Prosecution Service would not accept Brooker's plea to the lesser charge of manslaughter.
A jury cleared him of murder on 24 November but he was sentenced for the manslaughter charge on Thursday.