Drivers accused of moving Kent water work diversions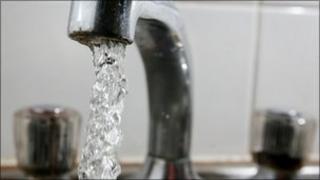 Motorists frustrated by a Kent road closure while a pipe is replaced have been disrupting the work by removing diversion signs, a water firm has said.
South East Water said the disruptions were "potentially dangerous" and have led to hazardous driving manoeuvres.
Contractors replacing a water mains near Penshurst have also been subjected to increasing verbal abuse and threats from drivers, the water company added.
All incidents are being logged and will be passed to Kent Police.
Delivery manager David Brend said: "People are taking it upon themselves to move the signs that advise of the diversion route."
He added: "Many have simply been ignoring the signs which advise the road ahead is closed, and then get stuck and so are forced to attempt dangerous U-turns, often in customers' driveways.
"While we have always acknowledged the frustration caused by water mains works and the resultant delays, this sort of behaviour is dangerous and we are getting increasingly concerned someone will get hurt.
"It is also unacceptable that our staff and contractors should have to deal with abuse of any sort."
Mechanical mole
Mr Brend said the water firm had tried to minimise disruption during the eight-week £176,000 scheme.
The company is using "no-dig" technology and a special "mechanical mole" to replace the water main along the Spring Hill B2188 between Penshurst and Fordcombe.
He said work was being carried out because 19 recent bursts had caused flooding, disruption to water supply and road damage.
The work was originally planned for last year, but complaints from businesses about disruption to Christmas trade led to the project being postponed until January.
When the scheme was planned, South East Water said Kent Highways had advised closing the road, because the stretch between Colliersland Bridge and Springhill Farm was particularly narrow.