Review looks at 7,000 child protection cases in Kent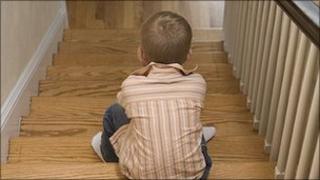 An urgent review of 7,000 cases has been launched after Kent County Council's (KCC) child protection services were found to be inadequate.
KCC apologised on 19 November after Ofsted published a report which found cause for concern over most services intended to protect children.
Its cabinet was told on Monday that principal social workers and team leaders were reviewing every case.
The review, audited by district managers, will be done by 23 December.
It is among a series of measures put in place since Ofsted carried out its unannounced inspection in August.
The cabinet was told that since the report was published 10 days ago, the director of specialist children's services had visited all 12 district offices to discuss its implications with staff.
Reduce case load
An improvement plan has also been put in place to deliver Ofsted's recommendations, which included streamlined form-filling, better retention of experienced social workers, improved management and improved education of looked-after children.
But the cabinet was told the absolute top priority was to reduce social workers' case loads to a maximum of 30 each.
To this end, a recruitment drive has already reduced social worker vacancies from 26% in February to 11% at the end of October.
In addition, 50 new social workers have been recruited from Europe to start next year and more will be recruited from Ireland.
Another 33 social work students due to qualify next summer have already been recruited.
KCC leader Paul Carter has promised that substantial improvements to child services will be in place by the time Ofsted carries out a follow-up inspection in 12 months' time.