Cash loans transform Kent's empty and derelict homes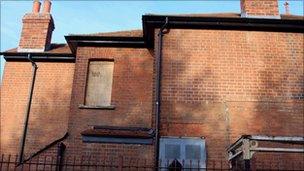 Hundreds of empty and derelict properties across Kent have been turned into more than 1,200 new homes.
Kent County Council (KCC) set up a No Use Empty initiative five years ago which lends money to people to make properties habitable again.
The properties are either sold or rented after refurbishment, which is when the money is paid back in full to the council.
KCC said the county had about 18,000 properties falling into disrepair.
The council said 1,266 homes had been made habitable since the scheme started five years ago.
Councillor Kevin Lynes, cabinet regeneration spokesman, said: "Empty and derelict properties are a huge waste of badly needed homes in the county."
He added: "The enormous success of No Use Empty highlights just how critical the issue of empty housing is in the county."
Related Internet Links
The BBC is not responsible for the content of external sites.