Victim 'satisfied' with Folkestone rapist jail sentence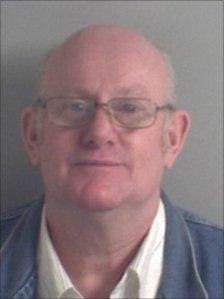 A woman who was raped as a teenager 21 years ago has said it was very satisfying to see her attacker jailed after the case was reopened.
Stanley Daniels, 57, who is already serving nine years for a different rape, was jailed for a further six for raping the woman in Folkestone in 1989.
Developments in DNA technology enabled Kent Police to charge him and he pleaded guilty last week.
The woman said the attack, when she was 18, left her scared to leave the house.
"At first, it was very hard to live with," she said, speaking anonymously. "I was constantly looking for somebody who had the same shape, the same build.
"I was always looking over my shoulder, always wondering if he recognised me and knew who I was."
The rape took place as she was walking along the promenade on Sandgate Esplanade.
Daniels, who was wearing a balaclava, approached her and threatened her with a knife before pulling her to the ground near the sea wall and raping her.
Officers from the cold case team reopened the investigation last year.
"Using very, very fine technology we can actually get matches that are a ratio of a billion to one," said Det Insp Dave Withers.
"Once you have got that kind of evidence they can't argue with it - they have to admit it and plead guilty like Stanley Daniels did."
Daniels was sentenced on 25 October at at Maidstone Crown Court. He will serve the six-year prison term after his original nine-year sentence ends.
"He is going to be serving a lot more years," said his victim. "He will stay inside and that is all I need.
"It was very satisfying to find out that it wasn't forgotten about."
She said the attack damaged her relationships with friends and relatives and that she could never forget it.
"You can concentrate on different things, but it never goes away."
In court, Daniels said he felt ashamed and disgraced by what he had done, but the woman said she did not believe him.
"I think he knows the best way of painting himself in the best light in a court room but I don't believe a word he says."
Related Internet Links
The BBC is not responsible for the content of external sites.