Olympic visitors 'showing interest' in Ashford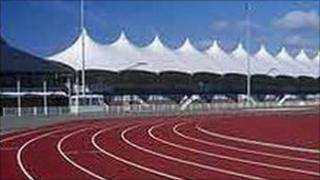 Representatives from Olympic committees around the world have been visiting Ashford in their search for training camps in the run-up to London 2012.
Ashford council said visitors from the USA, Canada, New Zealand, Haiti, Singapore, Dominica and Uganda had all been to the town in recent weeks.
All were shown the Julie Rose Stadium and the Stour Leisure Centre and local hotels, the council added.
The visits were not publicised beforehand because of security reasons.
'Viable training base'
Councillor Paul Bartlett said: "We are delighted with the level of interest competing nations have shown in Ashford as a pre-games training base.
"While we would be delighted to host an Olympic team here, we fully appreciate that towns and cities across the UK are vying for the same honour, and a visit does not mean a contract will be signed.
"But to have already attracted representatives from the USA, Canada, New Zealand, Singapore, Uganda and Dominica is something to be very proud of."
He said it showed Ashford was being taken seriously as a viable training base, with its training facilities, high-speed rail links to London and the Olympic Park, and its accommodation and leisure activities.
He said Ashford had four pre-games training camps that had been approved by the London 2012 Organising Committee.
They were the Julie Rose Stadium for athletics, the Stour Centre for badminton, basketball, fencing and handball, the Great Chart Golf Club for beach volleyball, and Chilham Park for equestrian events.
All the teams will move to the Olympic Village during the games.