Tracey Emin donates artwork at Margate auction for RNLI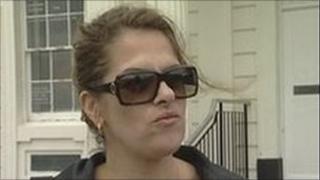 Celebrities including the artist Tracey Emin have donated postcard size works of art to raise money at an anonymous charity auction for the RNLI in Kent.
Bidders will not know who has painted the art until all the bids have been received at the auction, which is being held in Emin's home town of Margate.
Designer Zandra Rhodes, actor Martin Clunes and adventurer Bear Grylls have also created images.
Last year a similar auction raised £8,000 for a cancer charity.
The event is being held at the Margate Harbour Arm Gallery.