Gillingham man's death investigated by police watchdog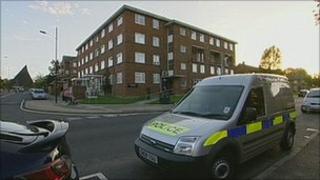 The case of a man who died after police officers tried to restrain him is being investigated by the Independent Police Complaints Commission (IPCC).
The 52-year-old, who was being held under the Mental Health Act at Medway Maritime Hospital, in Gillingham, Kent, was reported missing on Monday.
Two police officers later found him at his home in Goudhurst Road, Twydall.
The IPCC said he became unwell while officers tried to restrain him, and was pronounced dead a short time later.
An IPCC spokeswoman said the officers had called an ambulance.
She added: "The case was referred to the IPCC and a decision has been taken that the case will be independently investigated.
"IPCC investigators are currently at the scene gathering information."